Know your people
Our AI-powered software, competency framework libraries and consulting services will help you to understand your employees, develop their careers and fulfil your business strategy.
Request a demo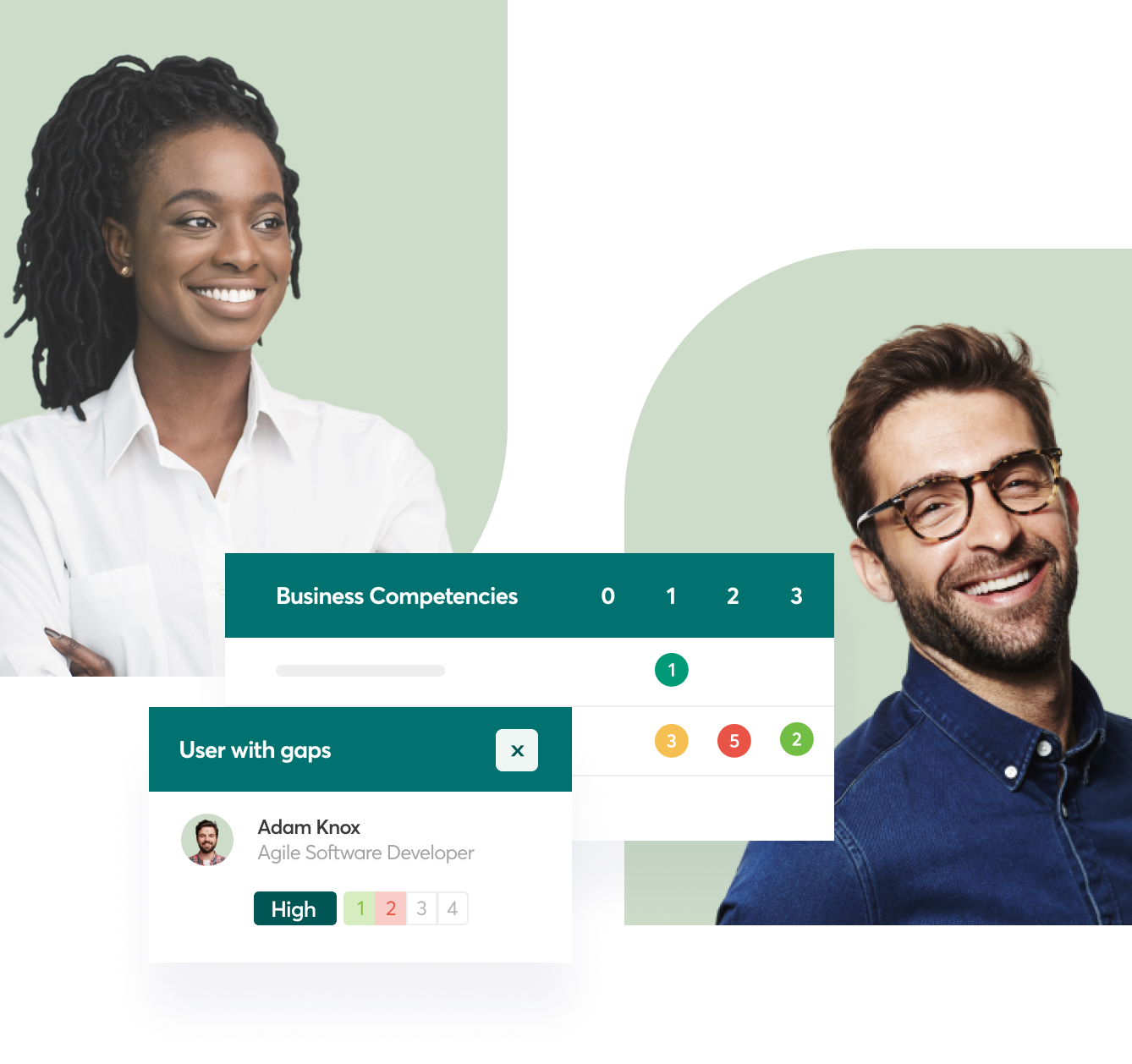 Supporting the world's leading workforces
Unlock your workforce
Your people are your most valuable asset. It's a cliché because its true. However, many organizations fail to make the most of this asset. Our AI-enabled software and content power your success by letting you understand and develop the capability of your workforce.
Competency solutions with tangible outcomes
Define better job descriptions
Create job descriptions that model successful employee performance with our competency frameworks and AI.
Run better interviews
Build effective interview guides using consistent, evidence-based questions.
Identify your experts
Instantly find the best talent for your projects and job opportunities.
Build effective learning plans
Identify learning needs based on business strategy to optimize your development budget.
Improve staff retention
Decrease churn by finding the right person for the job and the right career for each person.
Create an agile workforce
Strategically hire and develop to support talent mobility within your organization.
Master Competency Management
Lexonis is your quickest, smartest route to competency-based Talent Management.
Request a demo
"Working with Lexonis has been great, they have provided fantastic, prompt responses whenever we have had queries. Also, as a result of their long experience of working with competencies, they have been able to anticipate our needs and offer suggestions to meet them. The Lexonis software platform is so flexible that it has helped us to fulfil our immediate business goals as well as plan for our future requirements with confidence."

Donald H Taylor

Chairman,
The Learning and Performance Institute

"Our initial requirement was to rationalise our job profiles, so that we could use them to model best practice, support our recruitment processes and encourage career development. Lexonis guided us through the project and anticipated all our requirements and challenges. We now use Lexonis solutions – software, frameworks and services – for all our competency needs, and we are delighted with the results!"

Okan Kibaroglu

Head Of Business Operations,
Imperial College London

"Lexonis Essentials was vital to the success of one of the most critical job analysis projects J.B. Hunt has
ever conducted. This tool allowed us to build our competency framework and create a structure for the
alignment of our selection, training, and development practices."

Grant Stephens

Vice President of Human Resources at J.B. Hunt

Lexonis enables us to lead with a compelling employee experience that provides incentive for employees to keep their skill profiles updated. Our company benefits from relevant, enriched skills data on which we can make data-driven decisions and investments.

Alistair Antoine

Leader, Solution Architecture – Digital Experience (DX)

Cisco People and Communities (HR)
A trusted IBM partner
Our unique partnership with IBM enables us to deliver world-class competency solutions to enterprises across the globe.

Global SFIA Accredited Partner
Our team were responsible for developing one of the first SFIA technology solutions and have successfully delivered software and consulting services for organizations globally through every version of the framework since then.